Services
Related Pages
Bunker Quantity Survey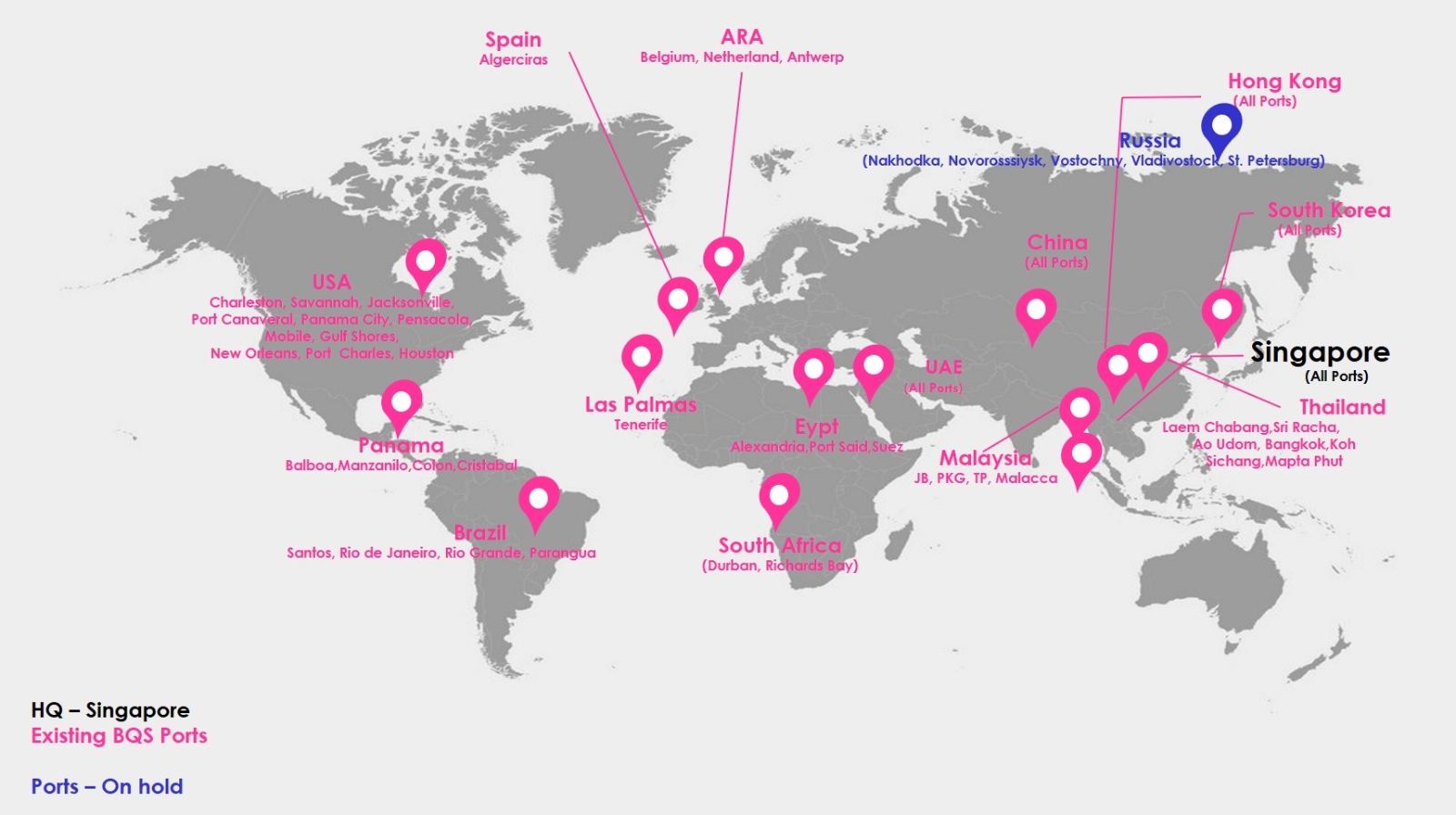 As a leading marine surveying firm in Singapore, we carry out thousands of bunker quantity transfers and quality sampling surveys each year in the key bunker ports. We pride ourselves on our excellent quality of service. With over 15 years of experience in the bunker industry and a qualified and dedicated team of bunker surveyors you can rely upon us to conduct comprehensive and quality bunker quantity surveys based on your requirements.
All our bunker surveyors are licensed by the Maritime and Port Authority of Singapore and surveys are carried out in accordance with Singapore Bunkering Standards SS600 and SS648; which are the codes of practice issued by the government for regulating bunker tankers and bunker surveyors.
It is mandatory for all our bunker surveyors to go through both internal and external training before performing surveys independently. Maritec Bunker Survey Service is also ISO 17020 certified by the Singapore Accreditation Council (SAC).
The Maritec Bunker Quantity Survey service is available 24 hours a day, 365 days a year to attend to any matters onboard your ship. We also can respond to any job request at short notice.
In the current competitive environment where cost optimization is critical, bunkers remain a significant operating cost which cannot be ignored. Bunker purchasers need an impartial and independent report of their bunker deliveries to ensure that the ship receives what was ordered.
Maritec offers bunker quantity surveys at key bunker ports, which includes the following services:
Professional and impartial quantity assessment of quantity delivered
Surveyors collect representative sample(s) at the point of custody transfer
Commercial test parameters: - density, water and viscosity included in reports
Complete contemporaneous documentation
Service available 24-7, for 365 days of the year
Polygraph(s) for integrous verification
Other Marine Service Surveys can be included within the Bunker Quantity Analyses package, including:
On / Off Hire of Vessel
Bunker Remaining On-board Survey
Bunker Audit Survey
General Condition Survey
MFM Pipeline Tracing Survey
MFM Interpretation Investigative Survey
DOWNLOAD BQS FLYER