About Us
About us
Maritec Pte Ltd provides a comprehensive suite of marine environmental services and fuel testing solutions to ensure vessel compliance with global shipping regulations in order to contribute towards the sustainability and future health of the world's oceans.
Maritec Laboratories Pte Ltd was first incorporated in 1999 as a marine fuel laboratory providing analysis and technical advice to a portfolio of international shipping companies. In May 2005, the company was acquired by a group of marine fuel specialists from DNV Petroleum Services leading to the company being renamed Maritec Pte Ltd. The new management team brought enhanced domain knowledge and expertise, allowing Maritec to provide technically superior fuel quality services at highly competitive rates. Since then, Maritec has become one of the leading marine fuel testing and advisory organizations worldwide.
In June 2020, Maritec was acquired by Centre Testing International Group (CTI Group). Within a few months, the Marine Services Division of CTI Group was fully integrated within Maritec. It was through this acquisition and subsequent integration, Maritec is now able to provide comprehensive inspection, testing, certification and consultancy services for the assurance of Marine fuel quality and environmental regulatory compliance.
Through leveraging CTI Group's resources and wide expertise, Maritec's employees today consist of multiple professionals across the marine, petroleum, electrical, environmental, chemical, legal and information technology sectors who deliver a first-class service to our valued customers based across the globe.
Our Subsidiaries Offering Services & Products to the Maritime Industry:
MARITEC PTE LTD
POLY NDT PTE LTD
Maritec (Shanghai) Co., Ltd.
Centre Testing International Pinbiao (Shanghai) Co.,Ltd.
Our BUSINESS aREAS IN MARINE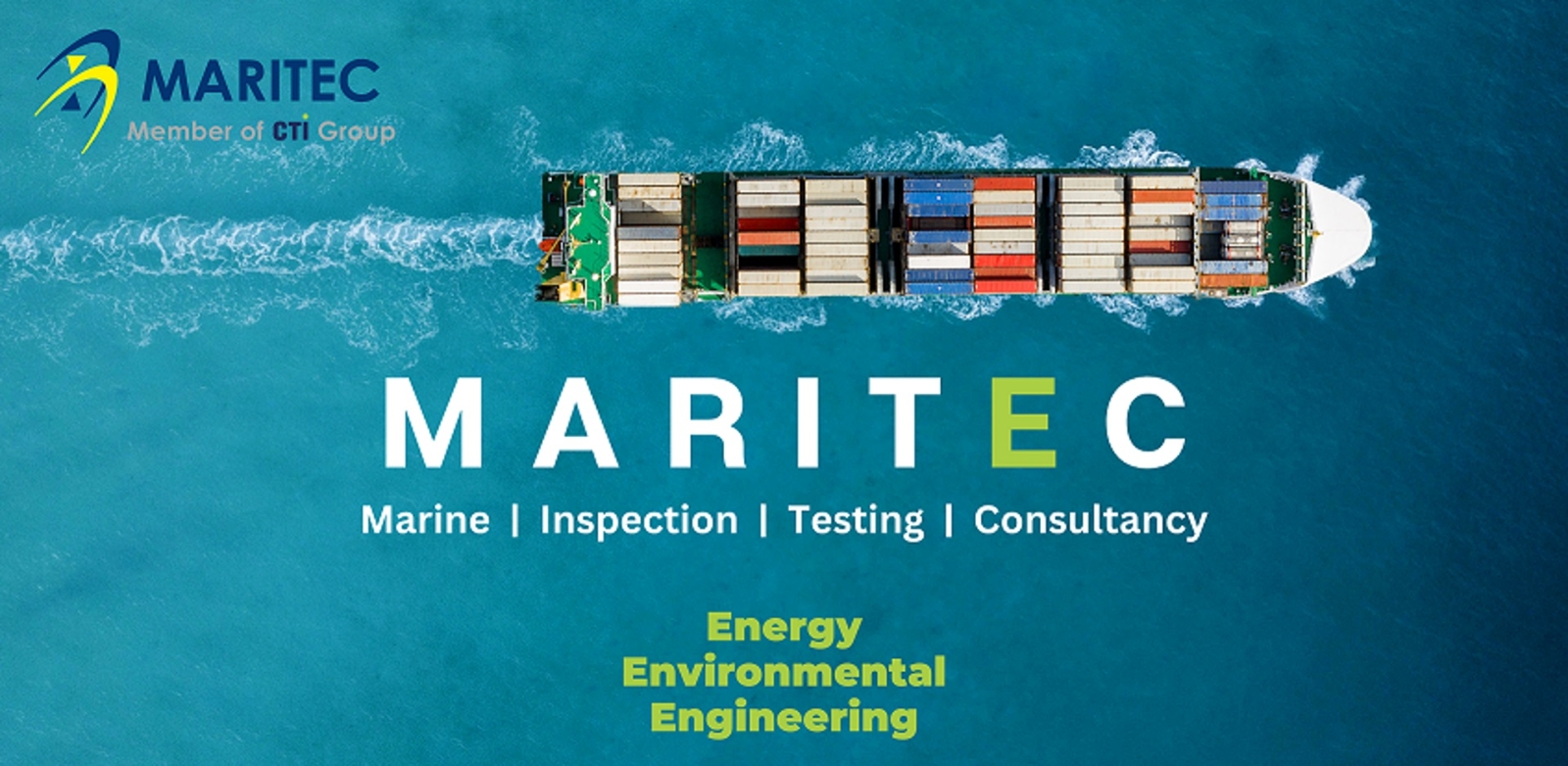 OUR Services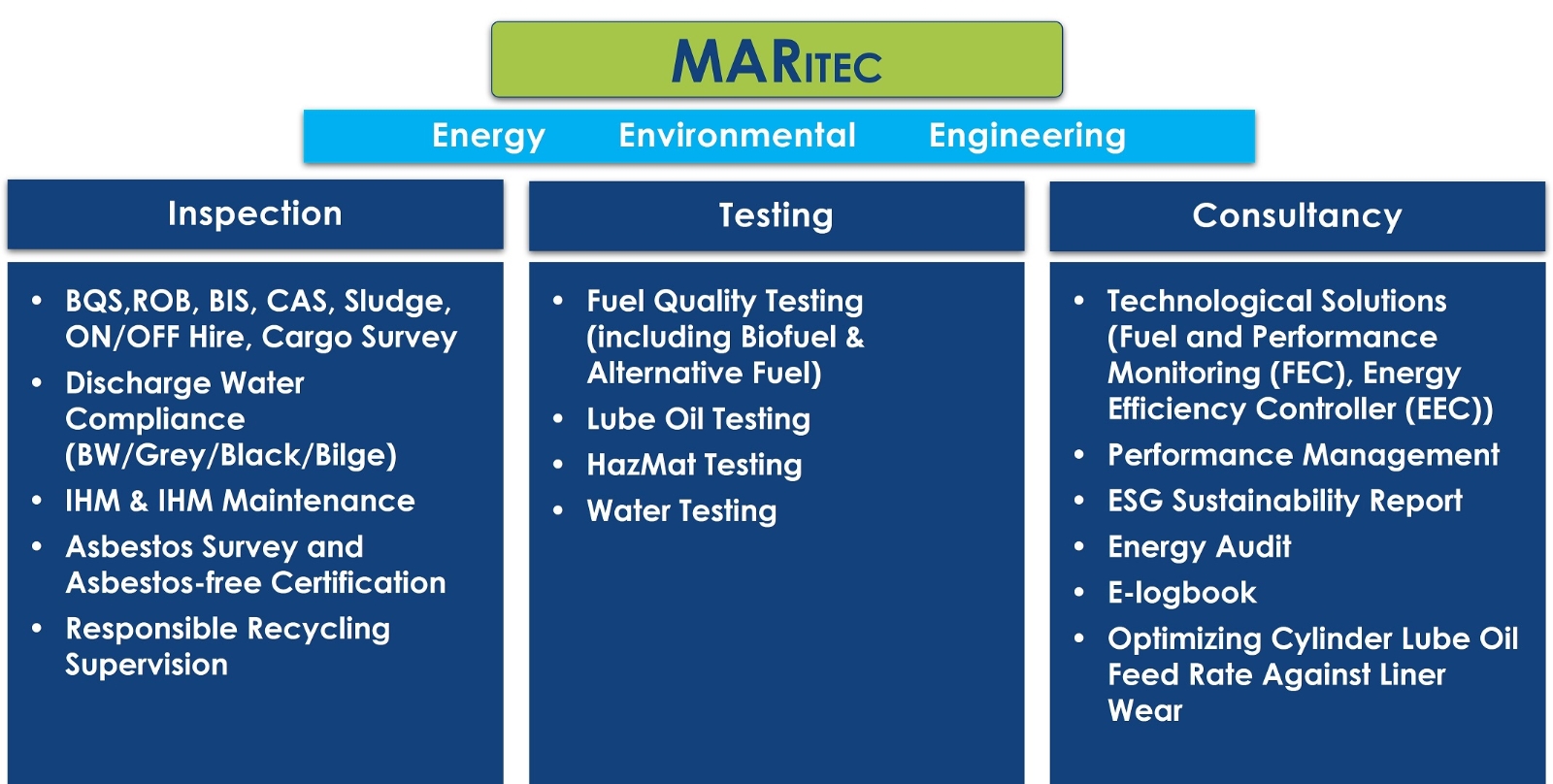 QUALIFICATION FOR FUEL

QUALIFICATION FOR WATER

QUALIFICATION FOR IHM & ASBESTOS

OUR Representative Offices