Maritec opens fuel test centre in Shanghai, China
Dear Maritec Valued Clients,
Thank you for choosing Maritec!
We are pleased to announce that Maritec (Shanghai) Co. Ltd will start operating to provide timely and efficient fuel testing and technical services for ships bunkering at all Chinese ports from 1st June 2021. The establishment of a dedicated marine fuel testing centre at one of the world's busiest ports will contribute greatly to the industry's commitment to carbon neutrality and sustainable development.
Covering an area of more than 2000m2, the Shanghai lab is using same "Maritec Fuel Expert System" and provides the same level of testing the company's Singapore facility is known for. This includes routine testing under ISO 8217, fuel system check, enhanced analysis and more advanced testing and forensics.
"Our Fuel Expert System provides customised advisory on a ship's individual fuel test data, highlighting fuel quality characteristics and any potential problems that could be present. This offers greater assurance to ship operators and managers that their ships' fuel systems are operating optimally, safely and efficiently," said Jay Chan, General Manager of Maritec (Shanghai) Co. Ltd.
While the technology is continuously being developed, Chan said it "provides added value to our customers. It sets Maritec apart from other ITLs (Independent Testing Laboratory) in terms of technical capability and service quality".
In addition to providing quality assurance testing during bunkering, the accumulated historical data and solutions at the heart of the Maritec Fuel Expert System allows us to provide more detailed and precise recommendations relating to fuel storage, mixing/blending and pre-combustion trends throughout vessel's operational voyage.
Pictures / Captions @ Maritec Shanghai Lab
Below: The Maritec Fuel Expert System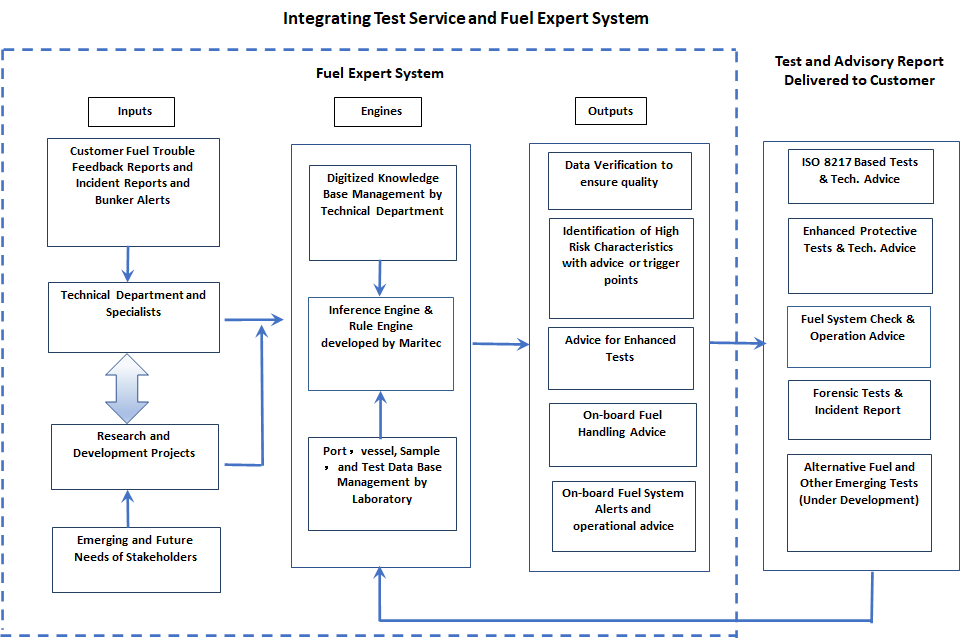 We will of course continue to keep you informed of any new developments and, as always, welcome your feedback.
Very truly yours,
Maritec (Shanghai) Co., Ltd
Maritec Pte. Ltd.
31 May 2021