Preparing To Meet The Entry Into Force Of The Eu Ship Recycling Regulations 1257/2013 And The Future Entry Into Force Of The Imo's Hong Kong Convention For The Safe And Environmentally Sound Recycling Of Ships 2009
Jan 16, 2020 3:24:00 PM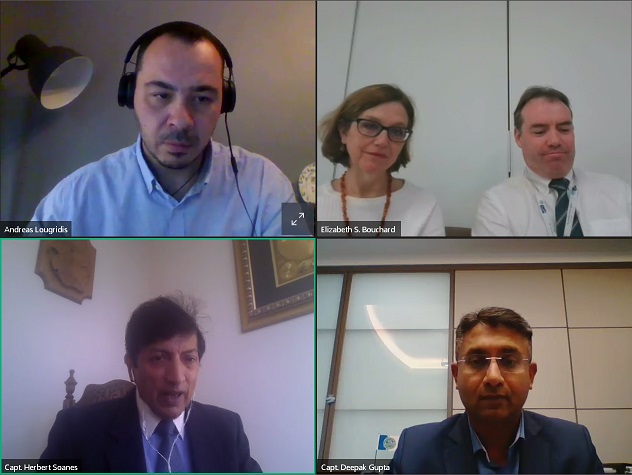 (THIS ARTICLE FOCUSES ON THE BOTH THE EU AND HKC REQUIREMENTS FOR SHIPS TO HAVE ONBOARD AN INVENTORY OF HAZARDOUS MATERIALS)
Note: The European Union Ship Recycling Regulations(EUSRR) has entered into force end of 2013 and closely mirror the HKC, but with some differences and must carry an authorized Inventory of Hazardous Materials (IHM) and Statement of Compliance (SoC) for all vessels calling EU ports by 31 December 2020.
The Hong Kong International Convention for the safe and environmentally sound recycling of ships, known as the Hong Kong Convention for short, was adopted in 2009 on the understanding it would enter into force two years from the date of its ratification by at least 15 countries, representing at least 40% of world merchant shipping by gross tonnage, with the ratifying countries having the proven capability in the past 10 years to recycle on an average 3% of their total gross tonnage
At the time of writing, 15 ratifications have been received, (the latest being India on 28/11/2019) by countries having about 31% of the world gross tonnage and about 2.4% of proven recycling capacity of such tonnage.
With India setting an example, it seems likely that other countries will follow and that all the requirements of ratification will probably be met by 2021, meaning that the HKC may enter into force in 2023.
One of the requirements of the HKC and of the EU regulations is for ships to have onboard a valid and approved Inventory of Hazardous Materials (IHM). This has important implications forship owners and operators in selecting a Service Provider recognised by Class Societies and other Authorization bodies, to perform IHMs.
CTI Marine Services(www.cti-ship.com) is a Singapore-headquartered organisation that has already been involved in producing thousands of high quality and accurate IHMs. It is the maritime specialist arm of Centre Testing International (CTI), a China-headquartered international conglomerate that provides a range of testing, environmental safety and material reliability services spanning industrial products, consumer goods and maritime hazardous materials management.
We spoke with CTI Marine Services Business Manager, Andreas Lougridis and Senior Vice President of Global Maritime Business, Captain Herbert Soanes, about the Hong Kong Convention (and the related EU Regulations) focusing on the Inventory of Hazardous Materials and the advantages ships would have in commencing compliance at an early stage, to avoid the rush for compliance if left too late.
Mr Lougridis pointed out that the EU regulations required the inventorying of 2 additional hazardous materials over and above the Hong Kong Convention, so compliance with the EU IHM requirements would ensure automatic compliance with the Hong Kong Convention IHM requirements.
Captain Soanes noted that the EU regulations are "open class" meaning that an Owner could choose any IACS Class member to verify and approve the IHM and issue a Statement of Compliance. However he cautioned that once the Hong Kong Convention came into force such "Statements of Compliance" would need to be converted into "Certificates of Compliance" and a complication may arise in that some Flag States may require that the ship's regular Class Society issue such a certificate, which may cause re-surveys and additional expenses for the Owner.
Mr Lougridis and Captain Soanes added that at present, different Class Societies had differing requirements for methodologies and approval procedures for IHM and thus costs would differ, with the stricter societies requiring more in-depth inspection, sampling and sometime the presence of a Class Surveyor during the IHM process onboard, beingnaturally more expensive.
However they both added that CTI, with its vast experience, stands ready to offer advice, consultation and the preparation for and accomplishment of the IHM onboard ships in a manner that would be acceptable to all Class Societies, Flag States and other Authorities and would also be cost effective and to the satisfaction of Owner/Operators.
Other CTI Group member website:
http://www.cem-international.co.uk