News & Events
Related Pages
Invitation for Ballast Water webinar on 4th Nov. Time: 11:00GMT
CTI-Maritec would like to invite you to attend our Ballast Water webinar on the ClickMeeting platform. Please find below the details of our Webinar:
Event: Maritec Ballast Water Webinar on the ClickMeeting platform
Title: Ballast water testing and compliance: match fit and fit-for-purpose?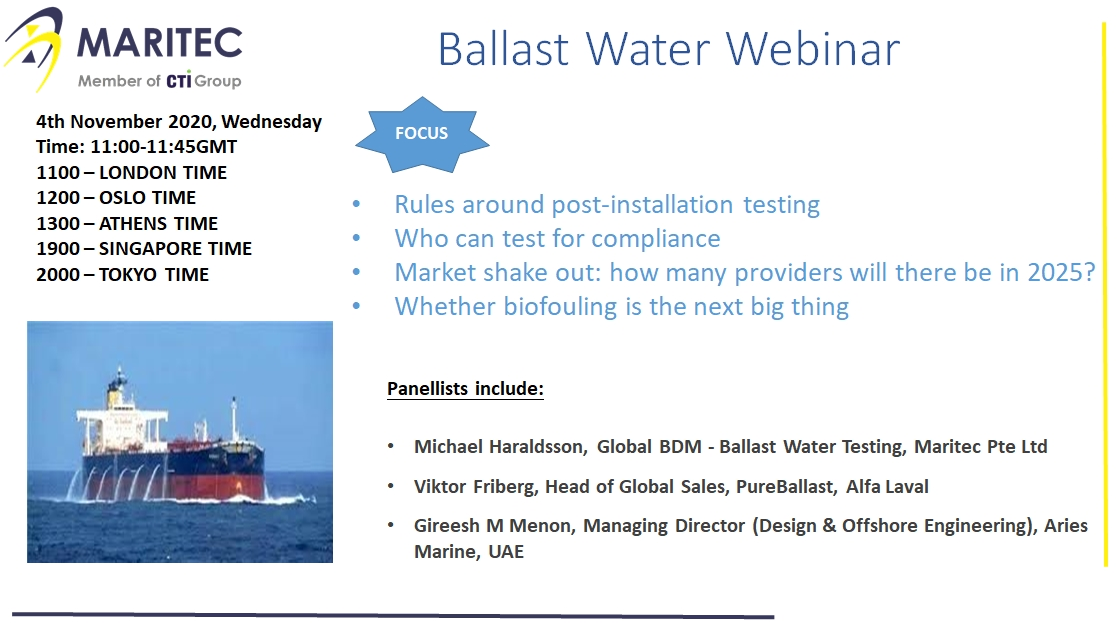 Date/Day: 4th November 2020, Wednesday
Time: 1100 GMT
Webinar introduction:
https://www.rivieramm.com/events/ballast-water-webinar-week-2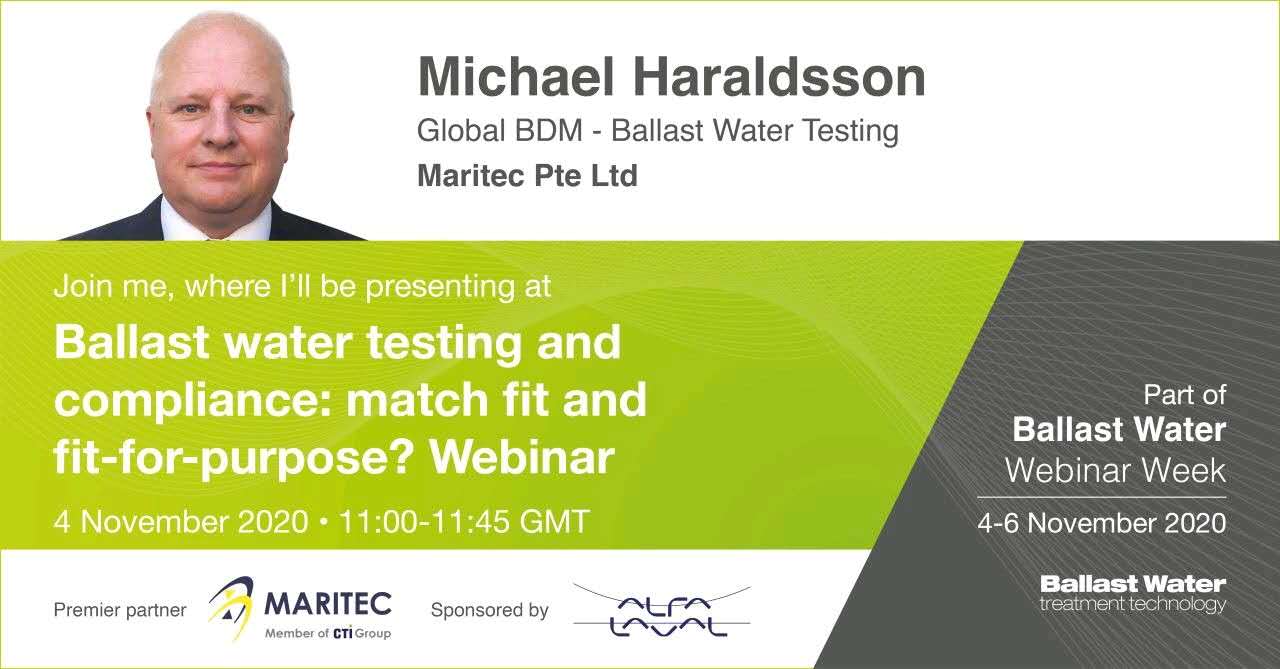 Webinar access:
The webinar will take place on the ClickMeeting platform: this is a web-based platform and does not require you to download software to access the webinar.
We look forward to having you at our session. Meanwhile, please do not hesitate to contact us at [email protected] for more details.