INDIAN GOVERNMENT APPROVES PROPOSAL FOR HONG KONG CONVENTION ACCESSION
Nov 22, 2019 3:19:00 PM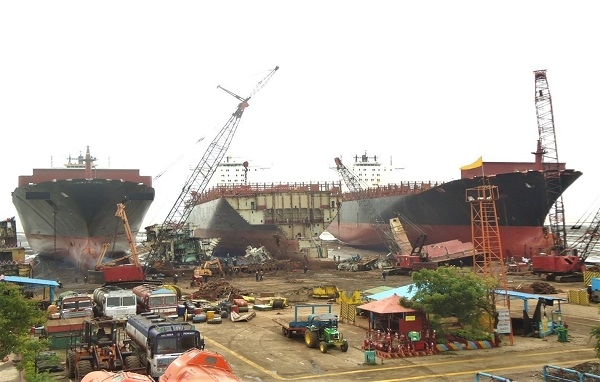 The latest maritime news that has surfaced from India earlier this week, as reported by the Press Information Bureau (Government of India), the Union Cabinet, chaired by Prime Minister Narendra Modi, has approved the proposal for enactment of the "Recycling of Ships Bill, 2019" and accession to the Hong Kong International Convention for Safe and Environmentally Sound Recycling of Ships, 2009.
India is the leader in the global ship recycling industry, with a share of over 30% of the market. As per UNCTAD report on Review of Maritime Transport, 2018, India had demolished 6323 tonnes in 2017, of known ship scrapping across the world.
Under this new legislation, benefits include:
The restrictions and prohibition of the use or installation of hazardous materials, which applies irrespective of whether a ship is meant for recycling or not. This bill would be an immediate requirement for all new ships, whilst existing ships would have a period of five years for compliance – This does not apply to warships and non-commercial ships operated by the Government.
The bill requires that ship recycling facilities have to be authorized, and ships have to be recycled only in these authorized facilities.
The Bill states that all ships have to follow a ship-specific recycling plan.
Ships to be recycled in India shall be required to obtain a Ready for Recycling Certificate in accordance with the HKC.
Salient features:
The Government of India has decided to enact a Bill, namely Recycling of Ships Bill, 2019, to provide for the regulation of recycling of ships by setting certain international standards and laying down the statutory mechanism for enforcement of such standards.
It has also been decided to accede to the Hong Kong International Convention for Safe and Environmentally Sound Recycling of Ships, 2009.
When India accedes to the IMO's treaty, after the approval by the Parliament, it will become the 14th contracting state to ratify the Convention out of the 15 required as per the first of the three conditions for it to take effect.
India's accession will help meet the third condition of the convention. If China or Bangladesh now accede to the treaty, it will come into force globally.
About CTI Marine Services:
CTI group is world top 20 Testing, Inspection and Certification Company employing over 10,000 people with over half billion USD annual revenue.
CTI marine services goes back to 1970's when POLY NDT Pte Ltd , a member of CTI group, first opened their marine service centre in Singapore.
We are a group of senior marine specialists consisted by former senior class surveyors, former vessel managers, Captain and Chief Engineers from Reputable Ship Owning and Ship Management Companies
CTI are fully certified by most IACS members (as shown below) to conduct an Inventory of Hazardous Materials (Part I, II and III) that can be done during service (Part I) and prior recycling (Part II and III)
Global Inhouse Technical Team with Extensive Experience in IHM Preparation and Ship Recycling Supervision
Inhouse IHM lab with Full Capability of Testing EU/IMO 15 Hazardous Materials
Approved by Class for IHM and essential for Green Ship Recycling