Focus on "Inventory of Hazardous Material (IHM)" onboard Ships
CTI-Maritec's VP Business Development, John Ren-di had shared some insights, through an article in the last edition of the SSA's quarterly publication "WAVES", about the European Union's Ship Recycling Regulations (EUSRR) entering into force on 31st December 2020. The regulations require ships calling at EU ports to have onboard an approved IHM. The article can be found at the following site -
https://www.ssa.org.sg/images/newsletter/WavesQ3_2020.pdf
(John started his Maritime Career as a Port State Control Officer in the 1990s. In 2010 he switched to conducting Marine Hazardous Material (HAZMAT) Surveys and ever since has been heavily involved in HAZMAT management of new building and existing ships, also of ships bound for recycling. He is the Technical Representative of the SSA in the field of ship recycling)
The article by John also dwelt on the IHM requirements contained in the Hong Kong Convention 2009 on Recycling (HKC), which although not yet ratified, is being voluntarily complied with by several Ship Operators out of a sense of Corporate Social Responsibility.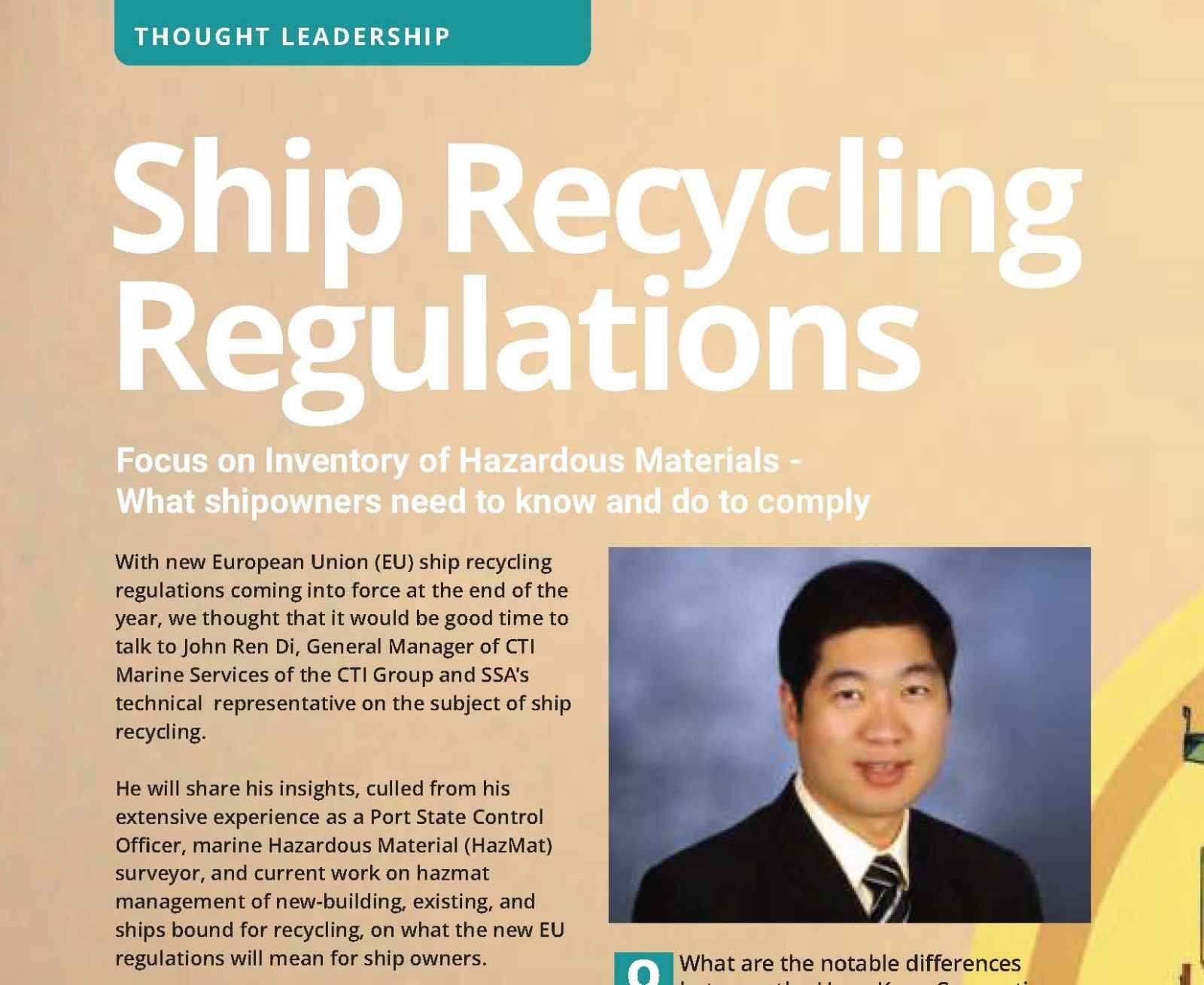 Some of the main IHM related issues explained in detail in the article were –
How the regulations would affect shipping in general.
The salient differences between the EUSRR and the HKC.
What owners of non-EU flag vessels that may call into EU ports after 31 Dec 2020 need to do now.
What challenges owners may face in trying to ensure that any vessels that call into EU ports are IHM compliant before the deadline? (including the COVID-19 pandemic that puts hurdles in the way of travels to and boarding of ships by surveyors).
Would the IHM be subject to Port State Control scrutiny in EU ports.
What owners need to do henceforth regarding IHM related compliance.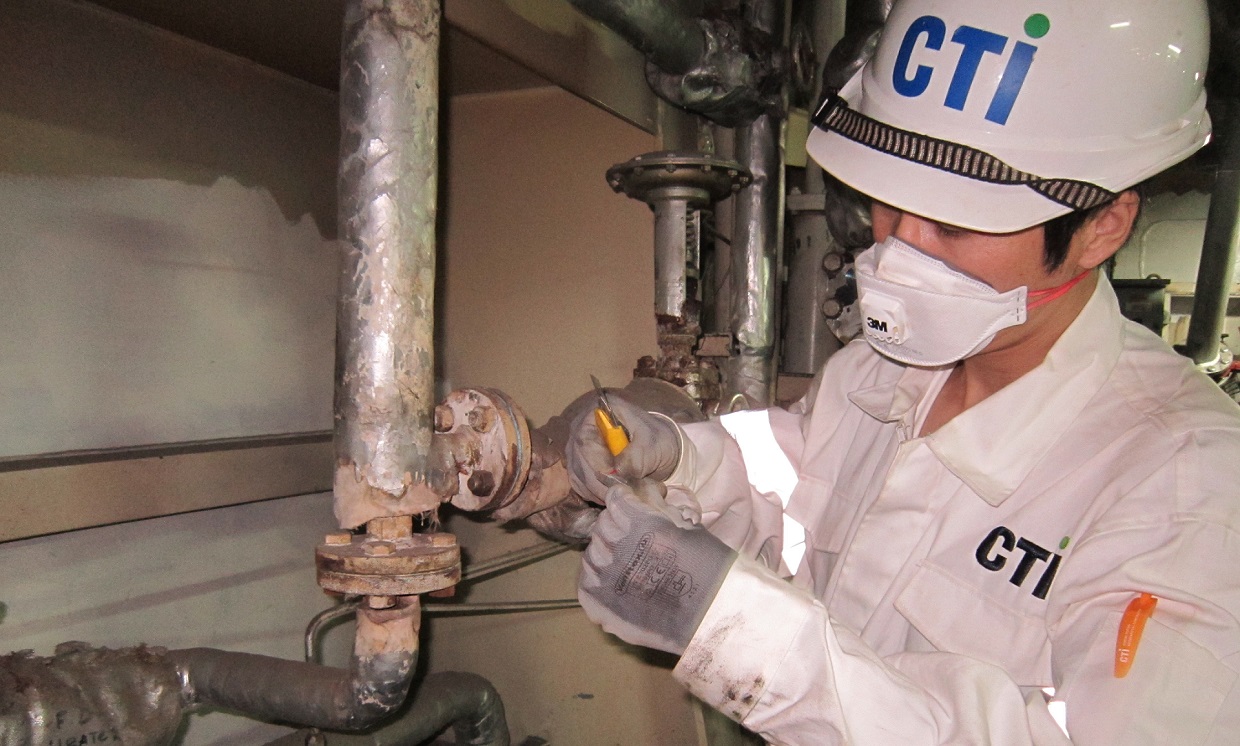 ---
About CTI-Maritec
Maritec Pte Ltd is a leading marine fuel and lubricant testing, bunker quantity surveying and consultancy service provider in Singapore.
Maritec was acquired by the CTI group in June 2020 and will be integrated into the CTI Group's Marine Division.
The CTI Group, with over 10,000 employees world-wide, is one of the foremost provider of Marine Services to the shipping industry. Specializing in Inspection, Testing, Certification and Consultancy in the fields of Maritime Health, Safety and Environment, CTI provides a comprehensive and one-stop HSE solution for clients.
Working together, CTI-Maritec will be able to provide existing and new clients with an augmented and wide- ranging set of inspection, testing, certification and consultancy services.