Services
Related Pages
Energy Efficiency Devices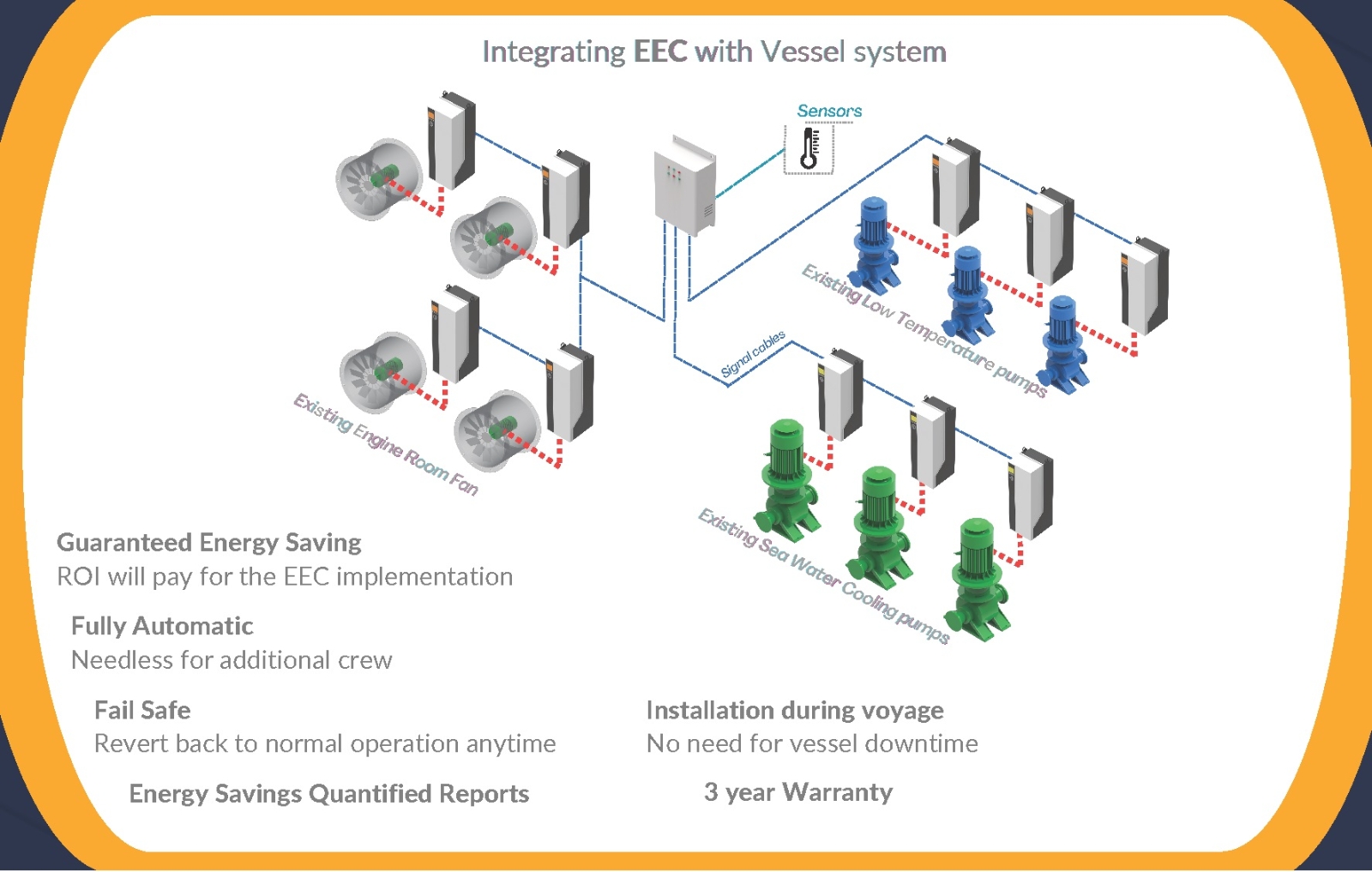 As the world fights global warming, the marine sector is playing its role through IMO by rolling out frameworks with aims to reduce CO2 emissions by 40% by 2030 and 50% by 2050. Ship emissions will determine their CII (Carbon Intensity Index) rating. The minimal expected performance is a 'C' rating. Whether achieving a good CII rating or fighting global warming, any emission reduction is always beneficial. Vessels can accomplish this by saving energy consumption.
Maritec offers solutions that help you reduce and optimize energy consumption.
EEC uses PLC and Frequency Inverters to control the speeds of pumps and fans to meet their variable load. These pumps can avoid running at 100% speed all the time and hence reduce unnecessary energy consumption.
Download the Flyer - EEC Energy Efficiency Controller
Thank you for your attention, please contact us for further enquiries